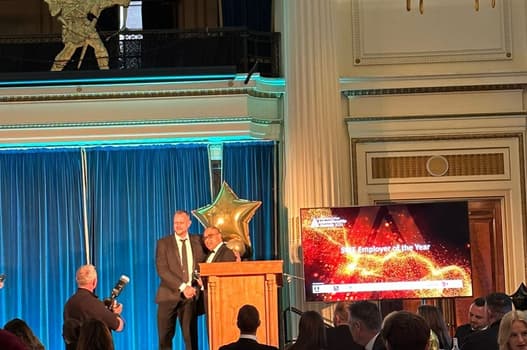 24 May 2023
SME Employer of the year!!…
This week we have been incredibly proud to be awarded the 🎉 SME Employer of the year 🎉at the Nottingham College Apprenticeship Awards 2023. We couldn't be happier about this accolade and look forward to welcoming more apprentices over the coming years.

When we were given the award, Nottingham College said this about Johns:

Johns of Nottingham deserves the SME Employer of the Year award for their outstanding commitment to developing skilled Painters & Decorators through their apprenticeship programme.

Their support for apprentices, the college and the wider sector is evident, with successful apprentices flourishing within the company and becoming industry ambassadors. Their generosity in providing training rooms, materials and industry advice further demonstrates their dedication to nurturing talent and advancing the sector.